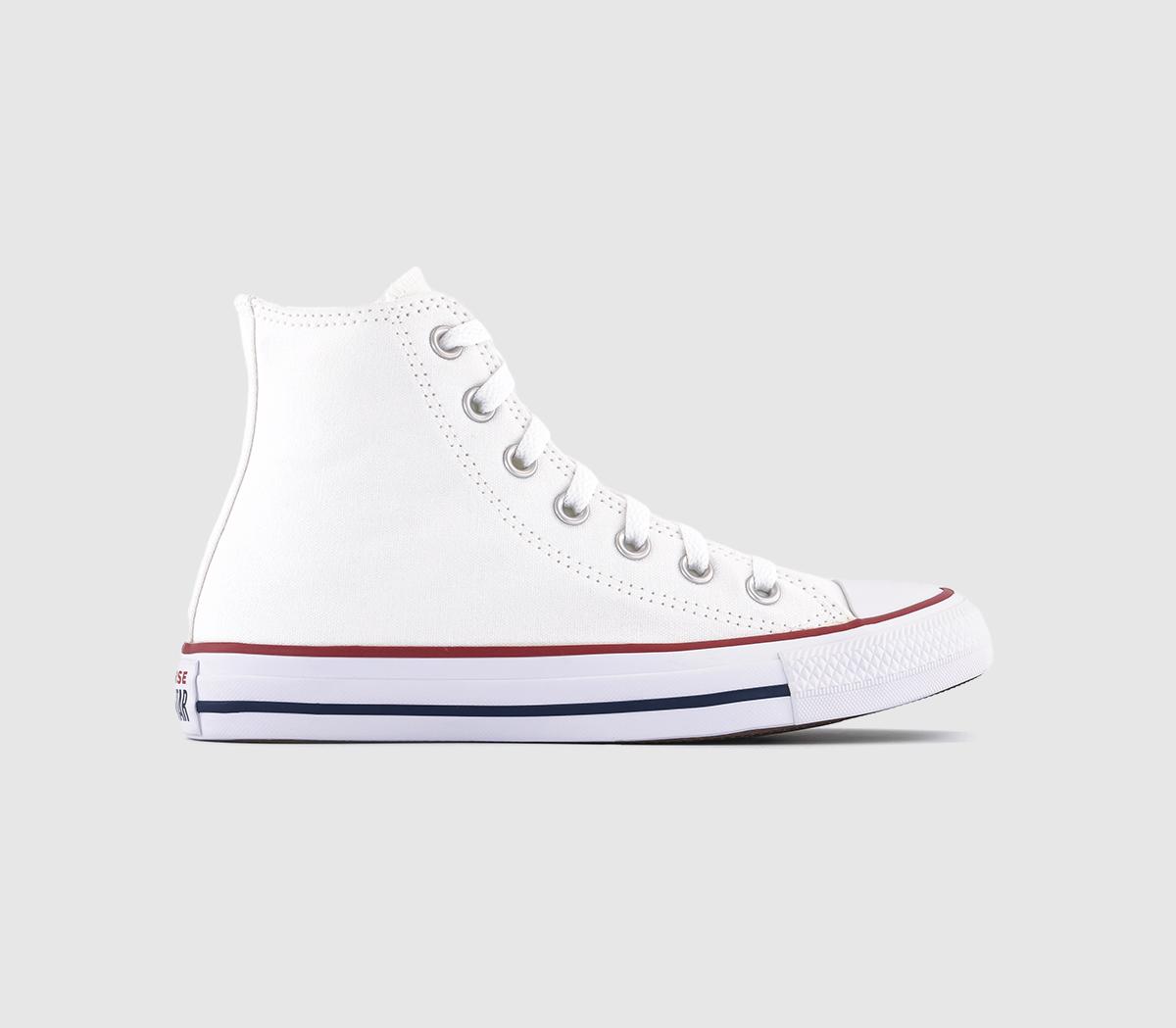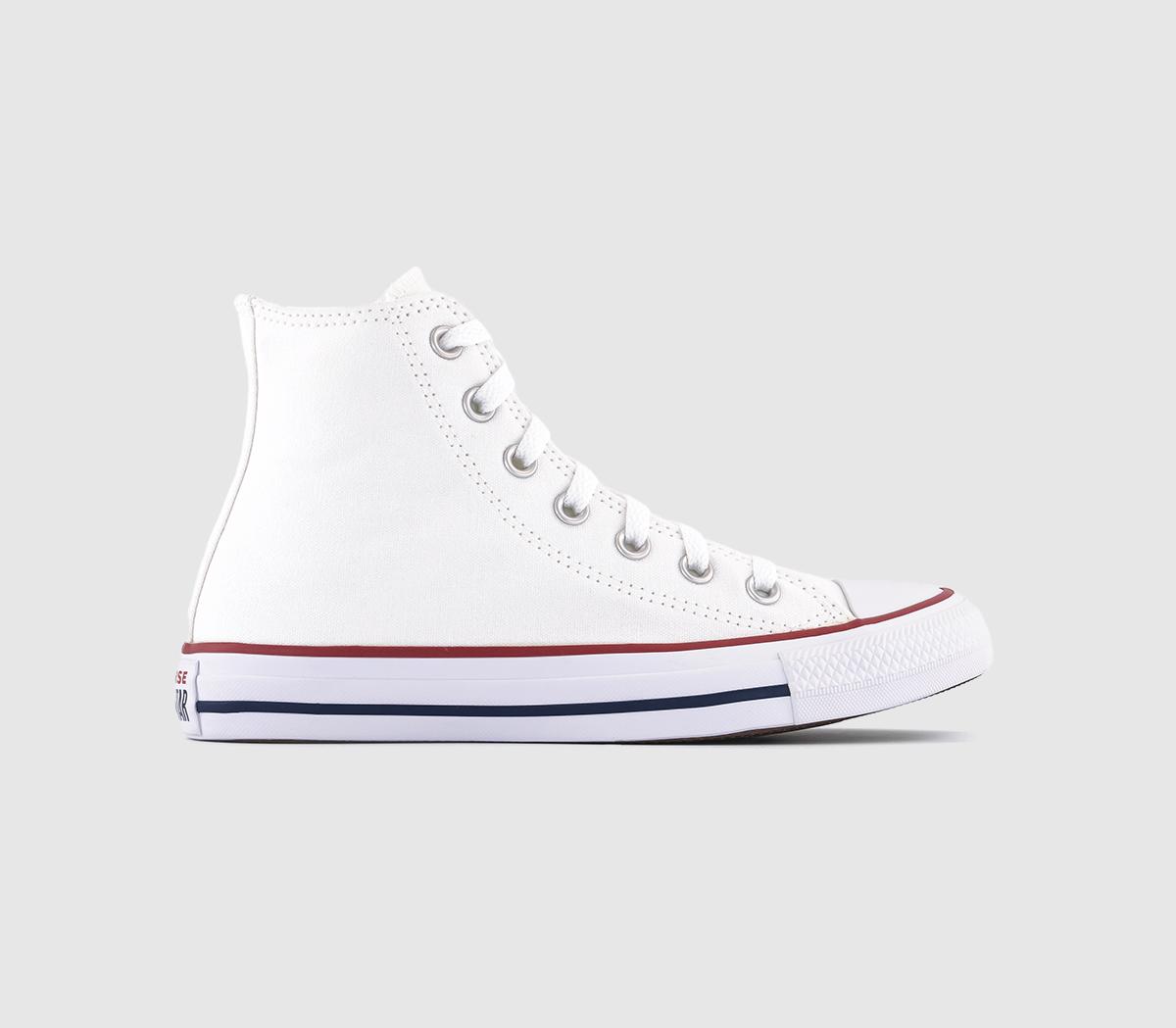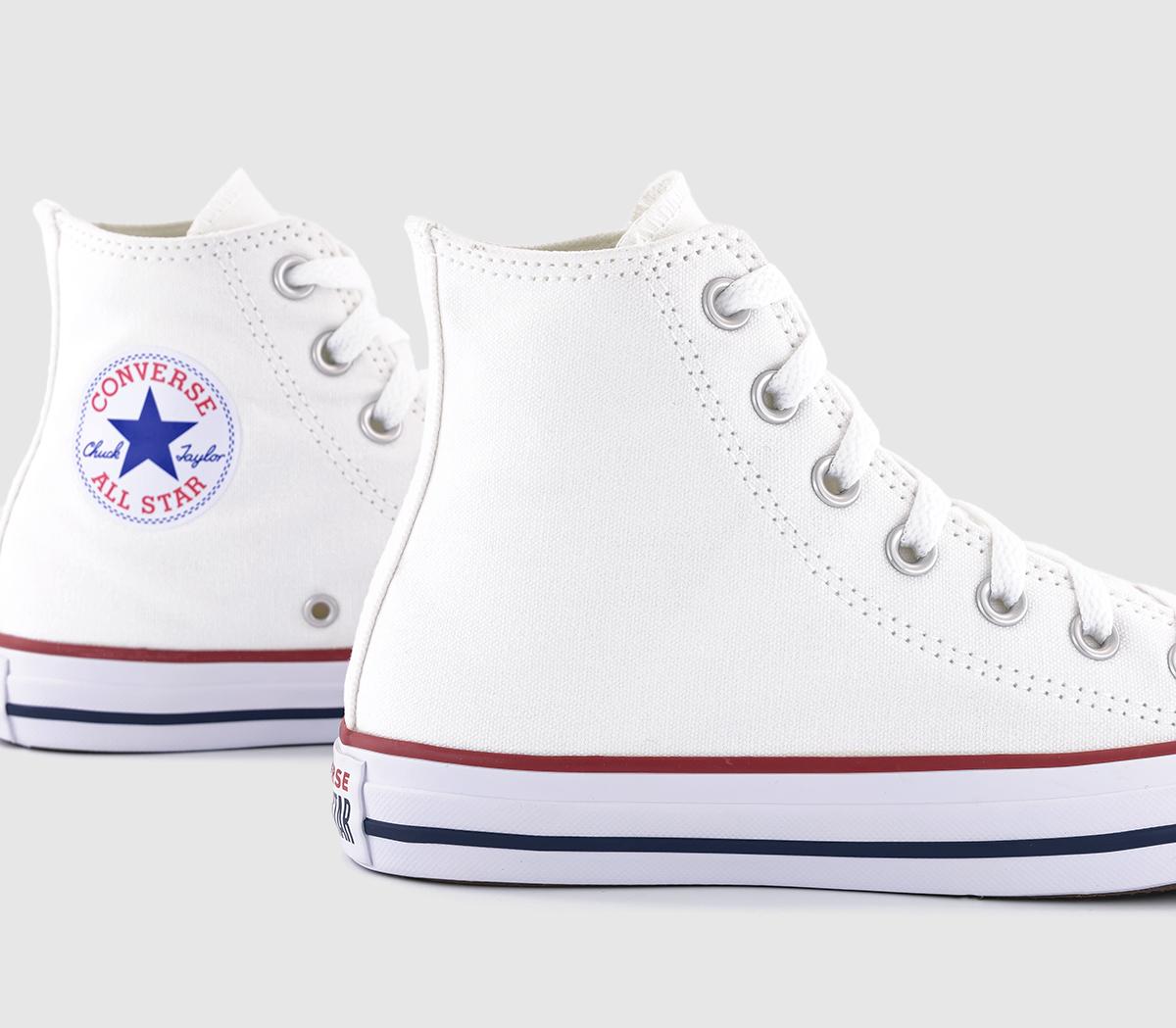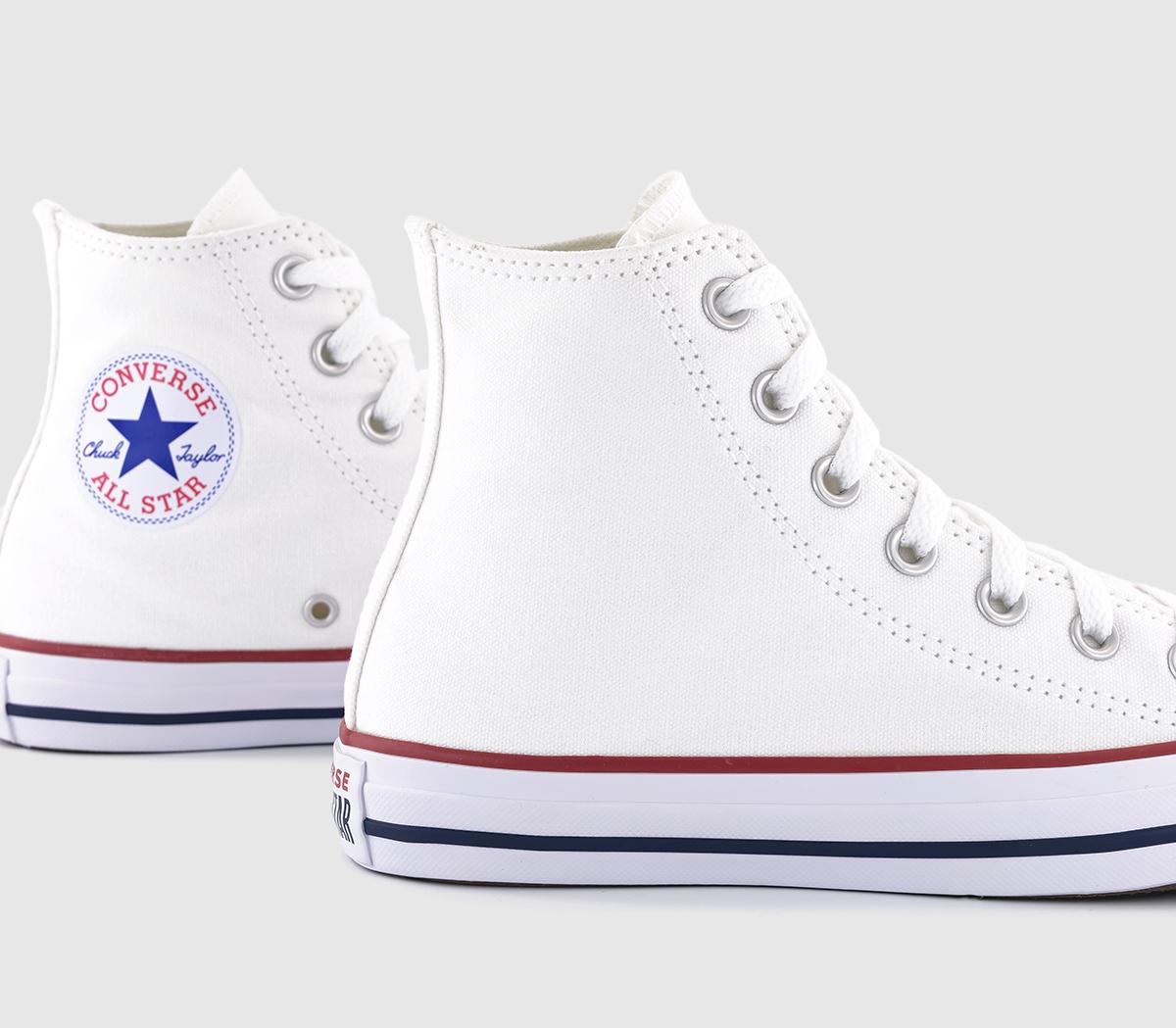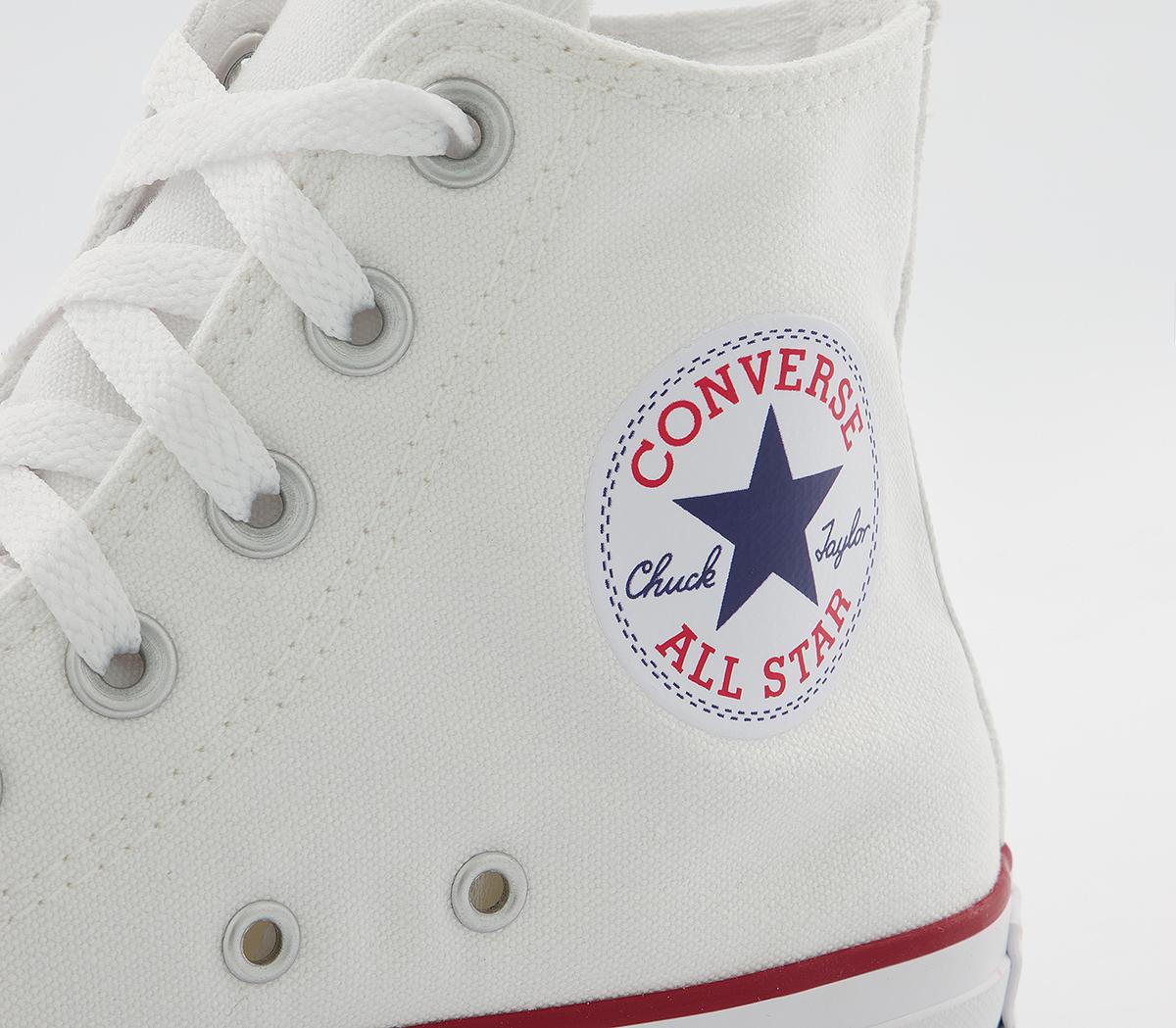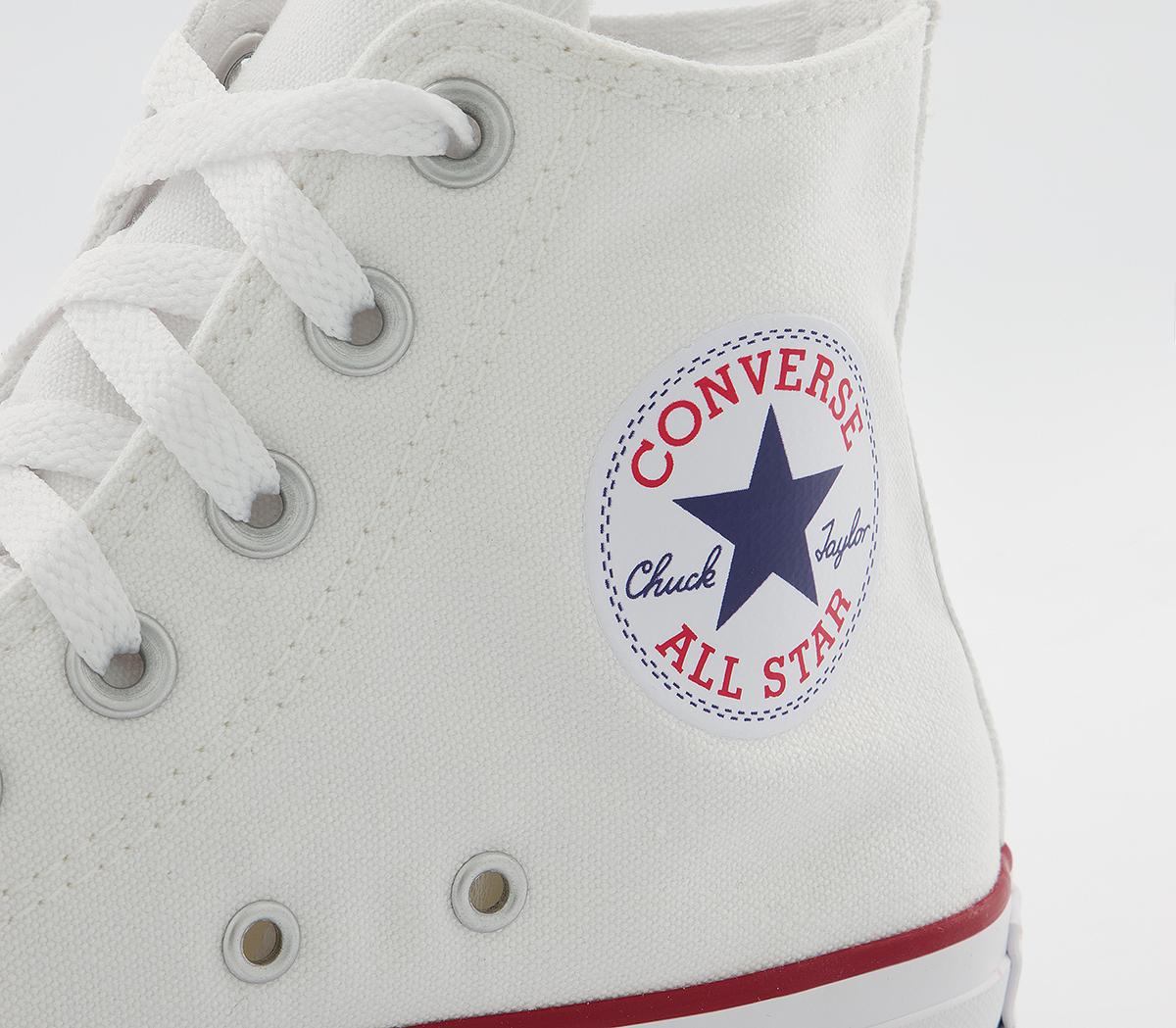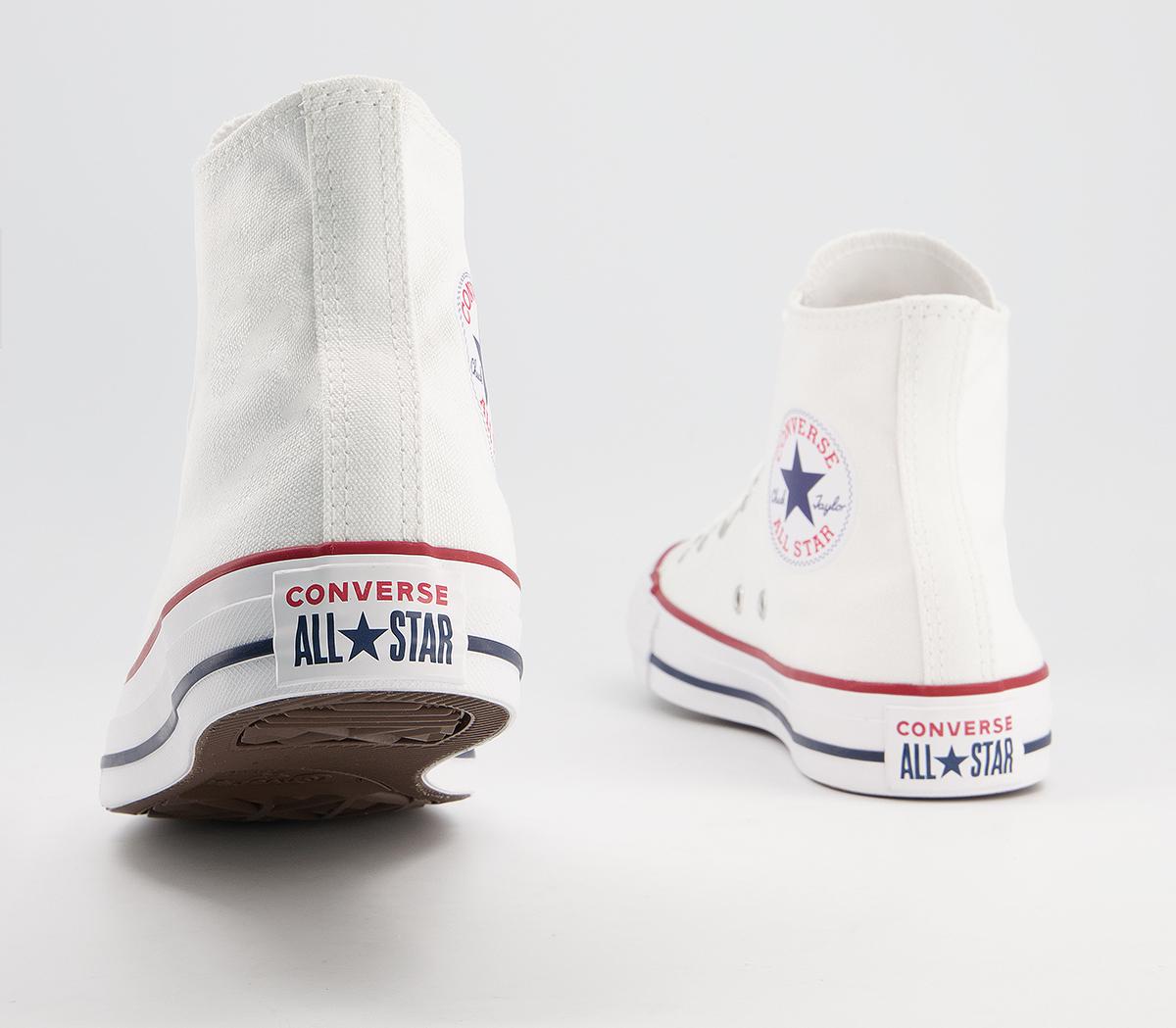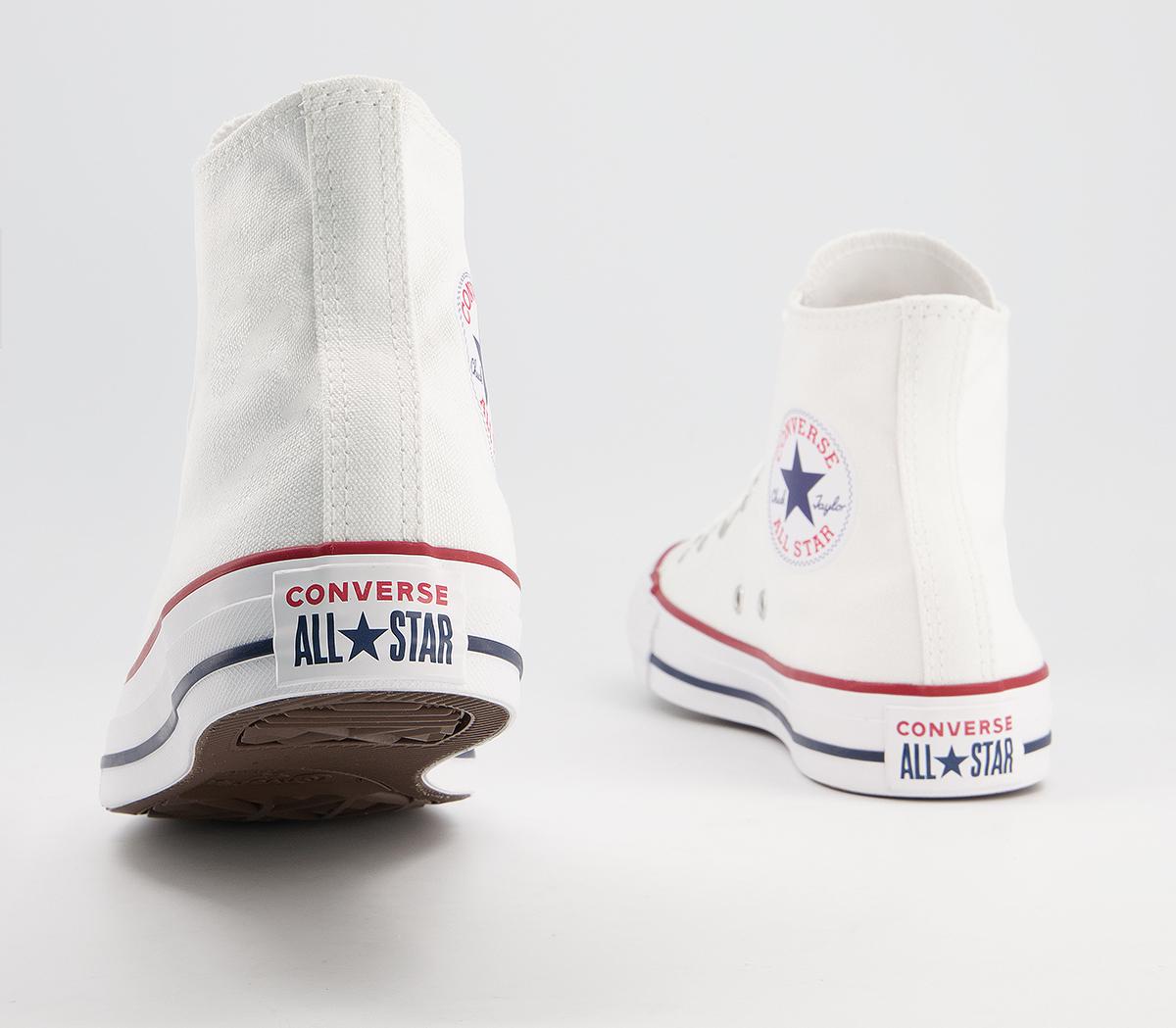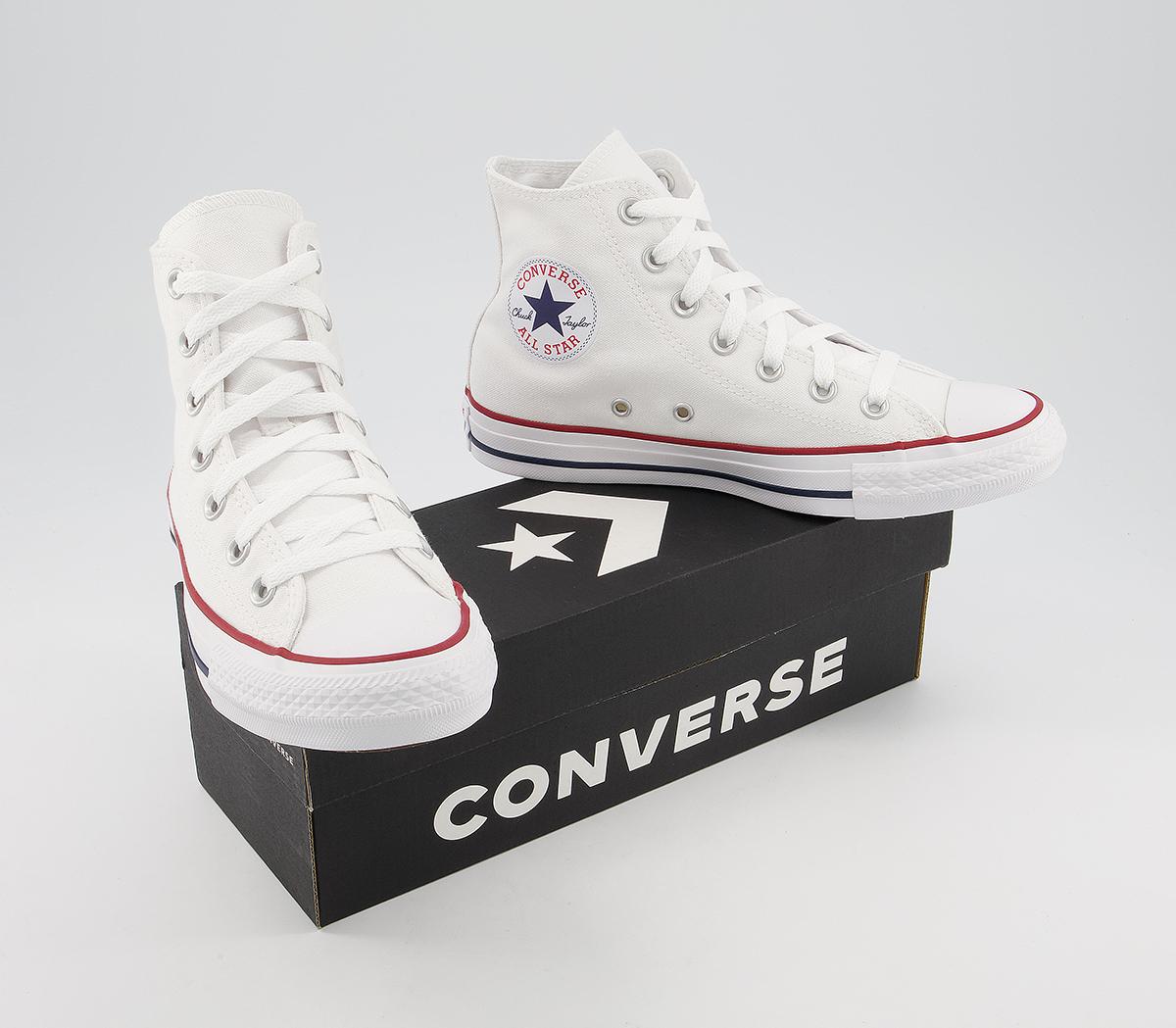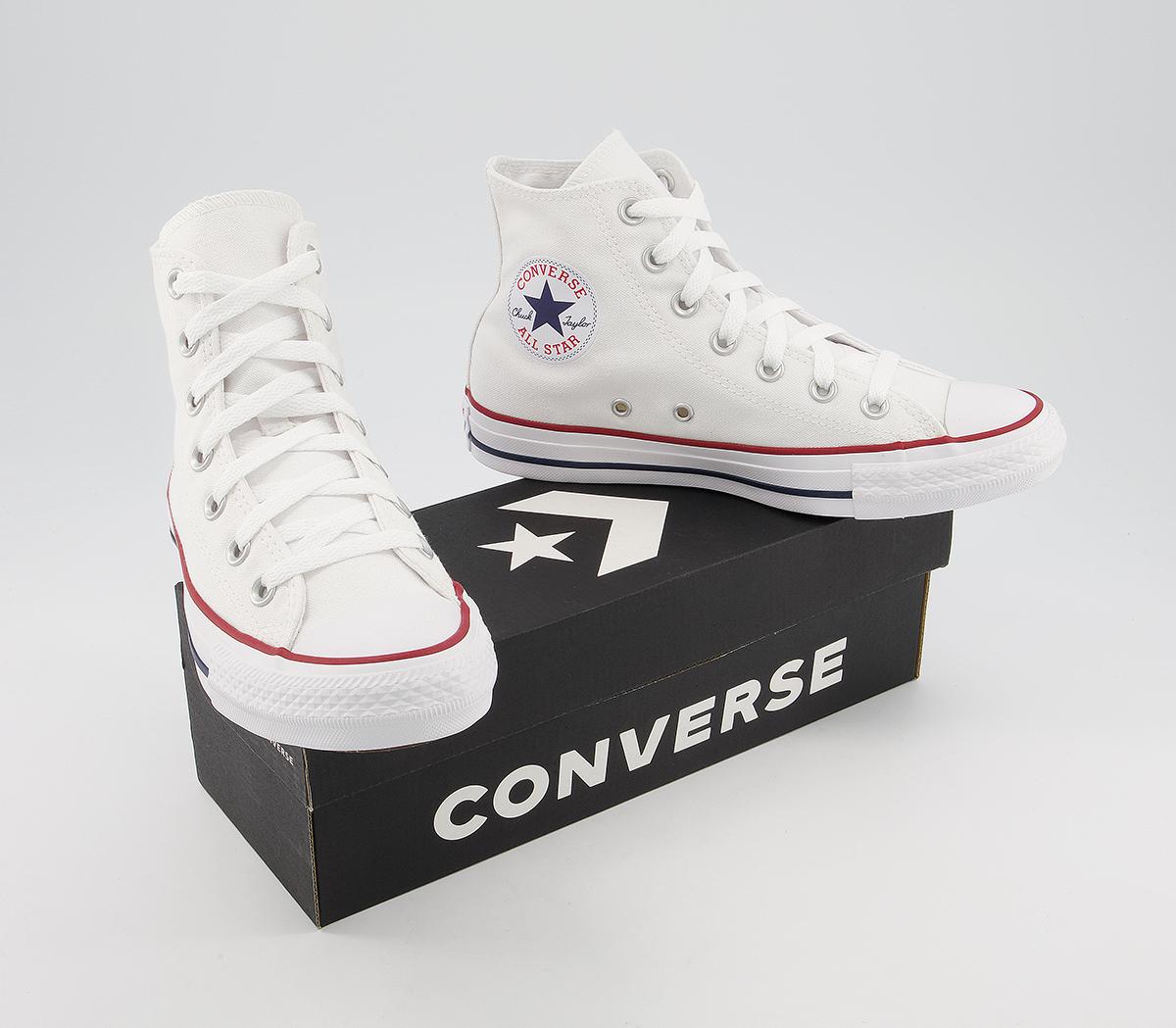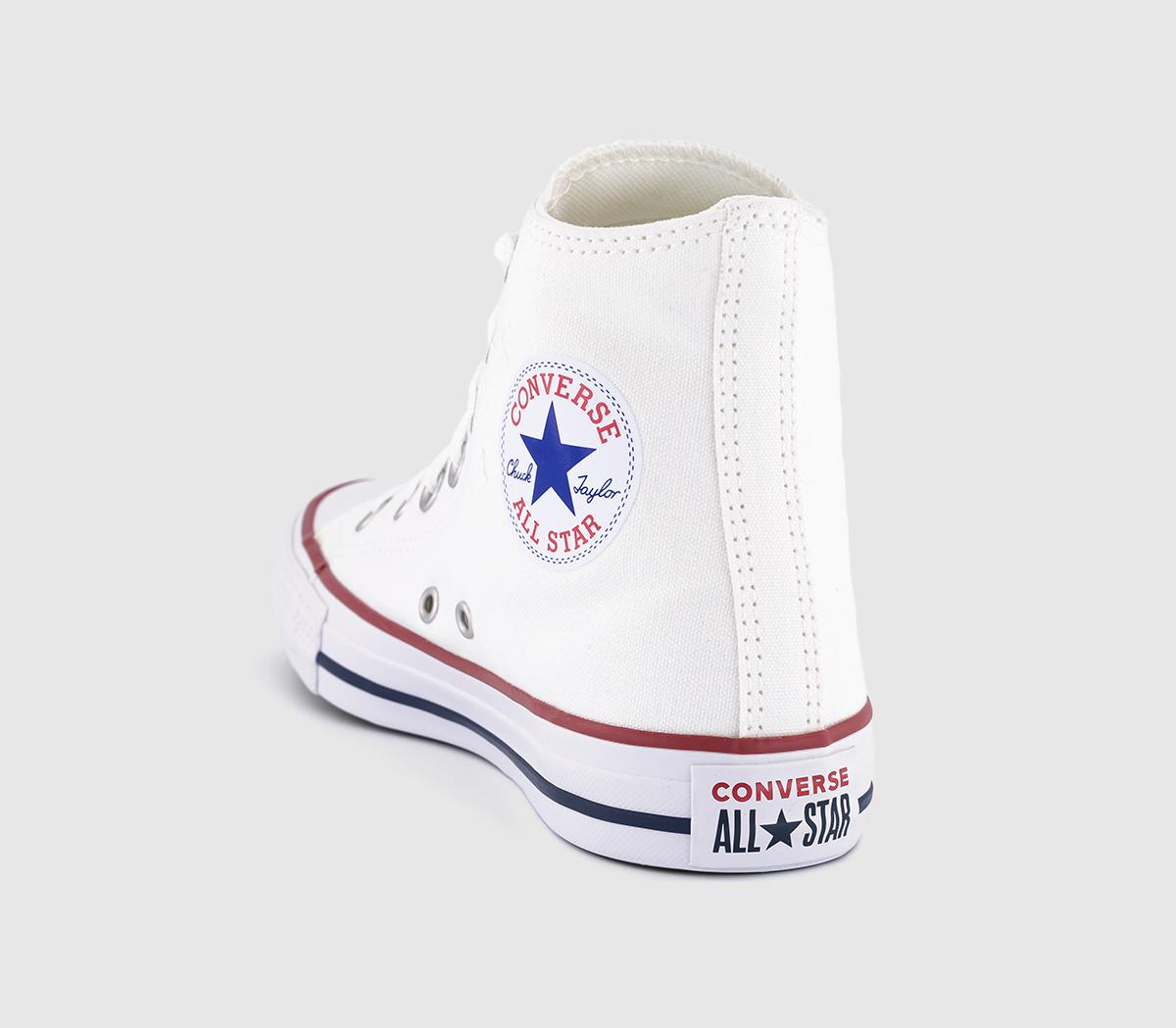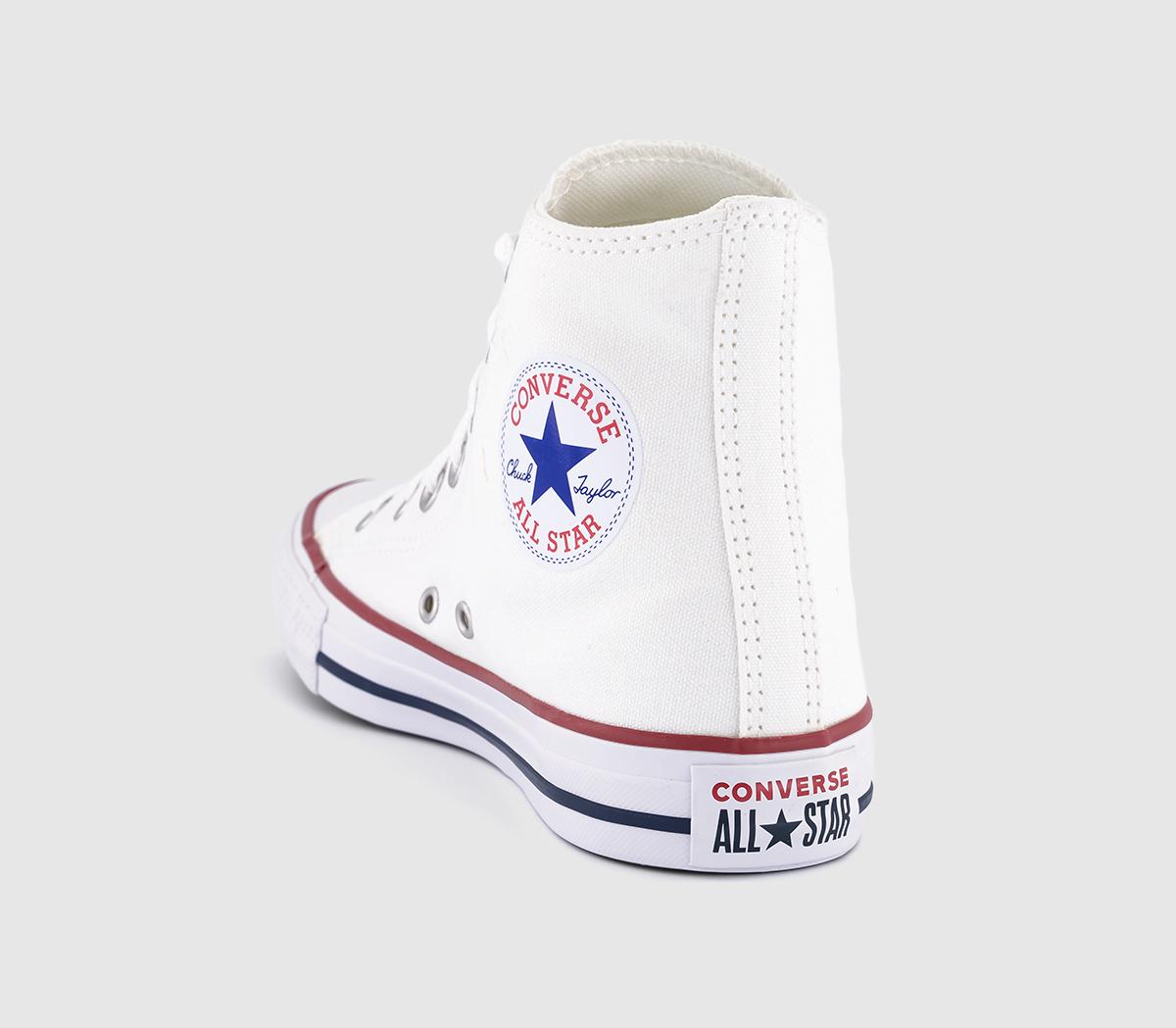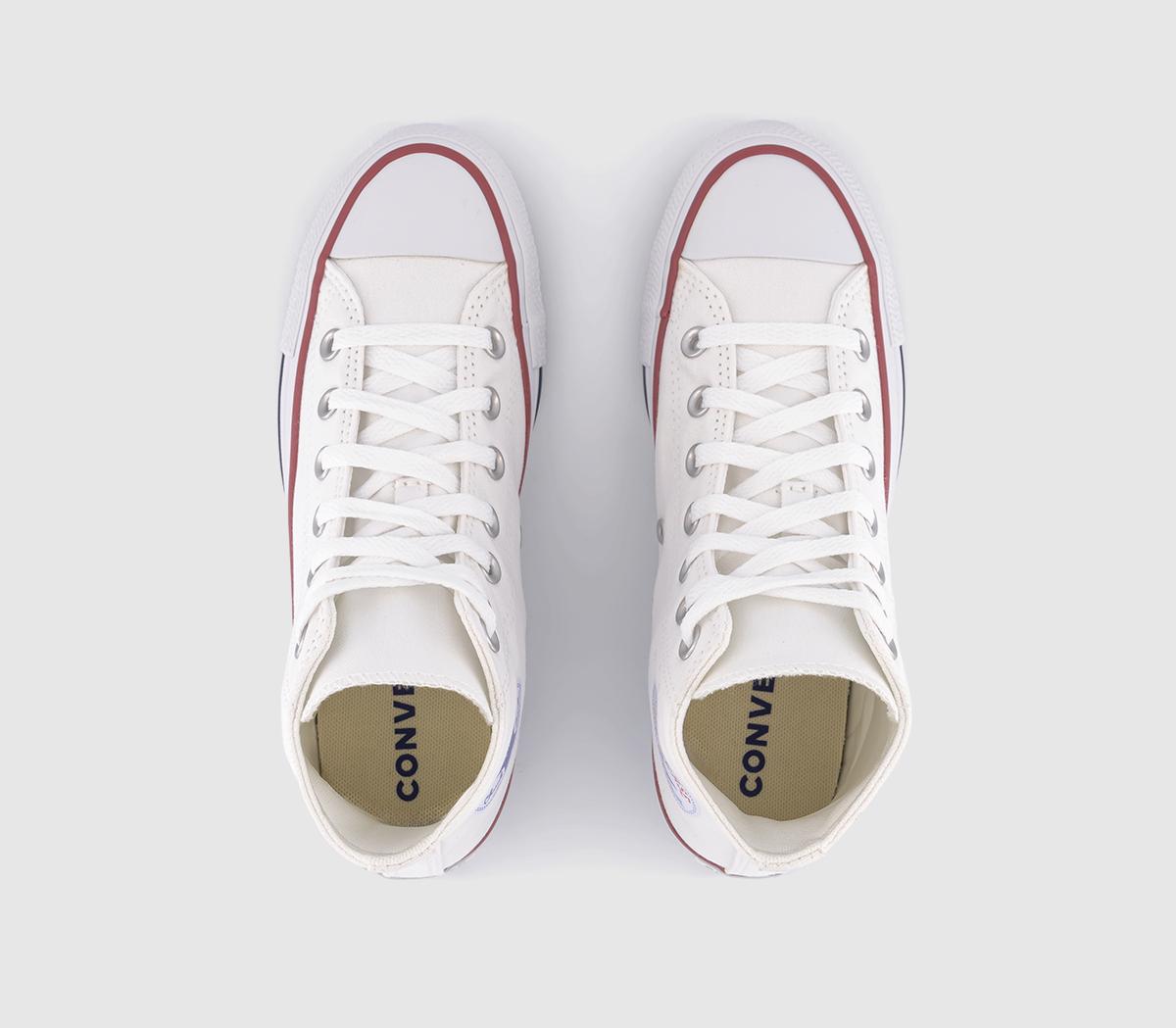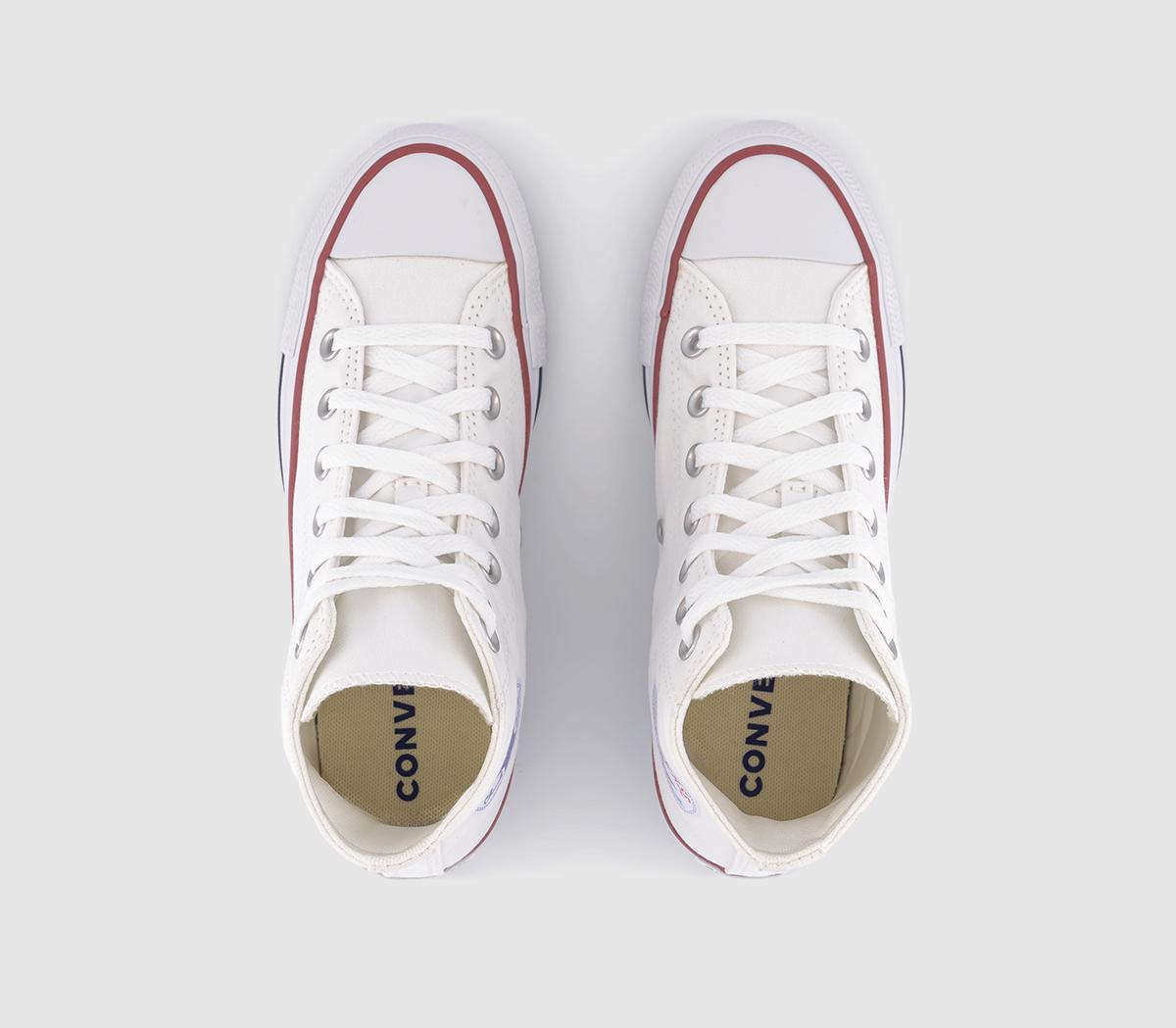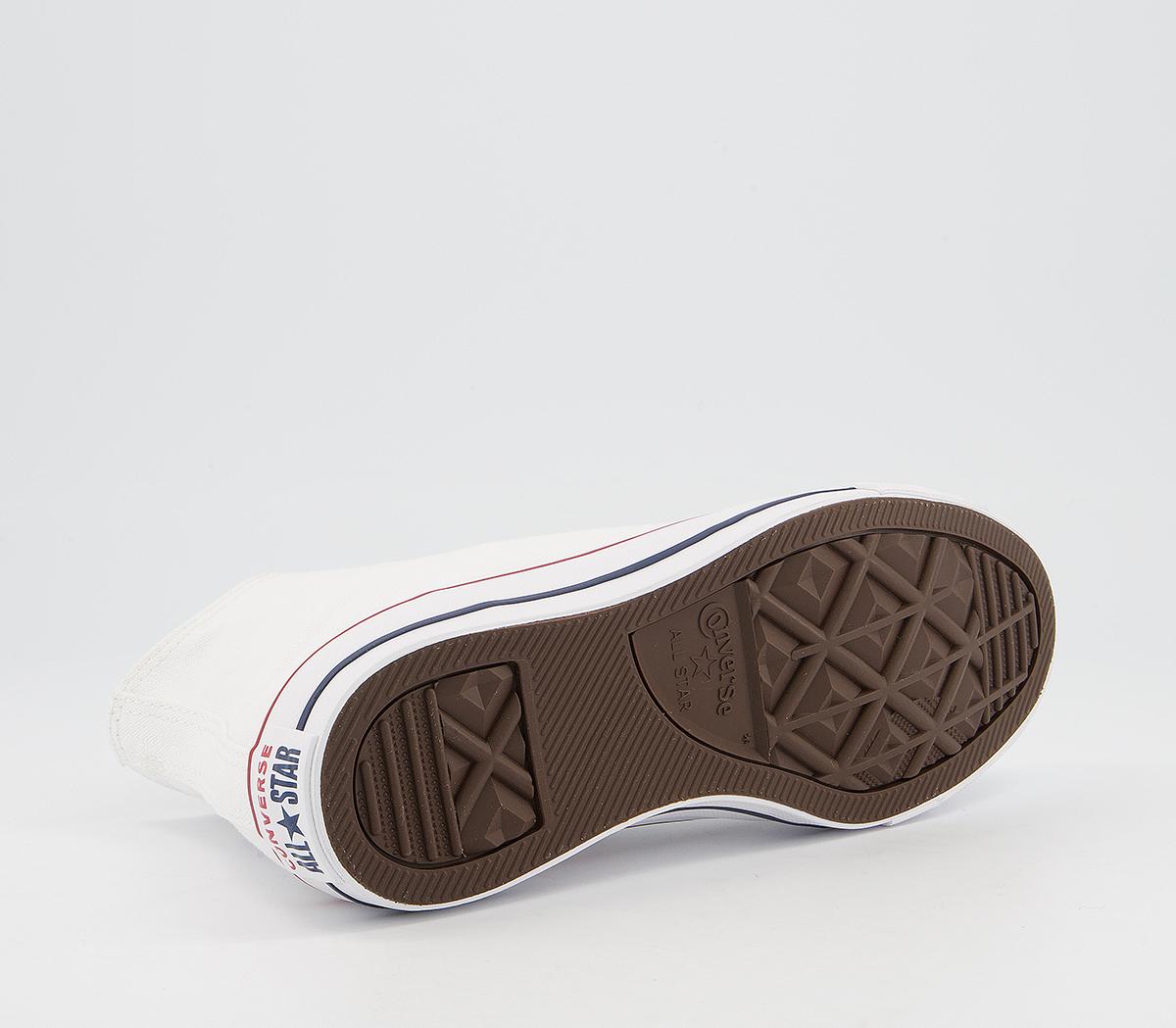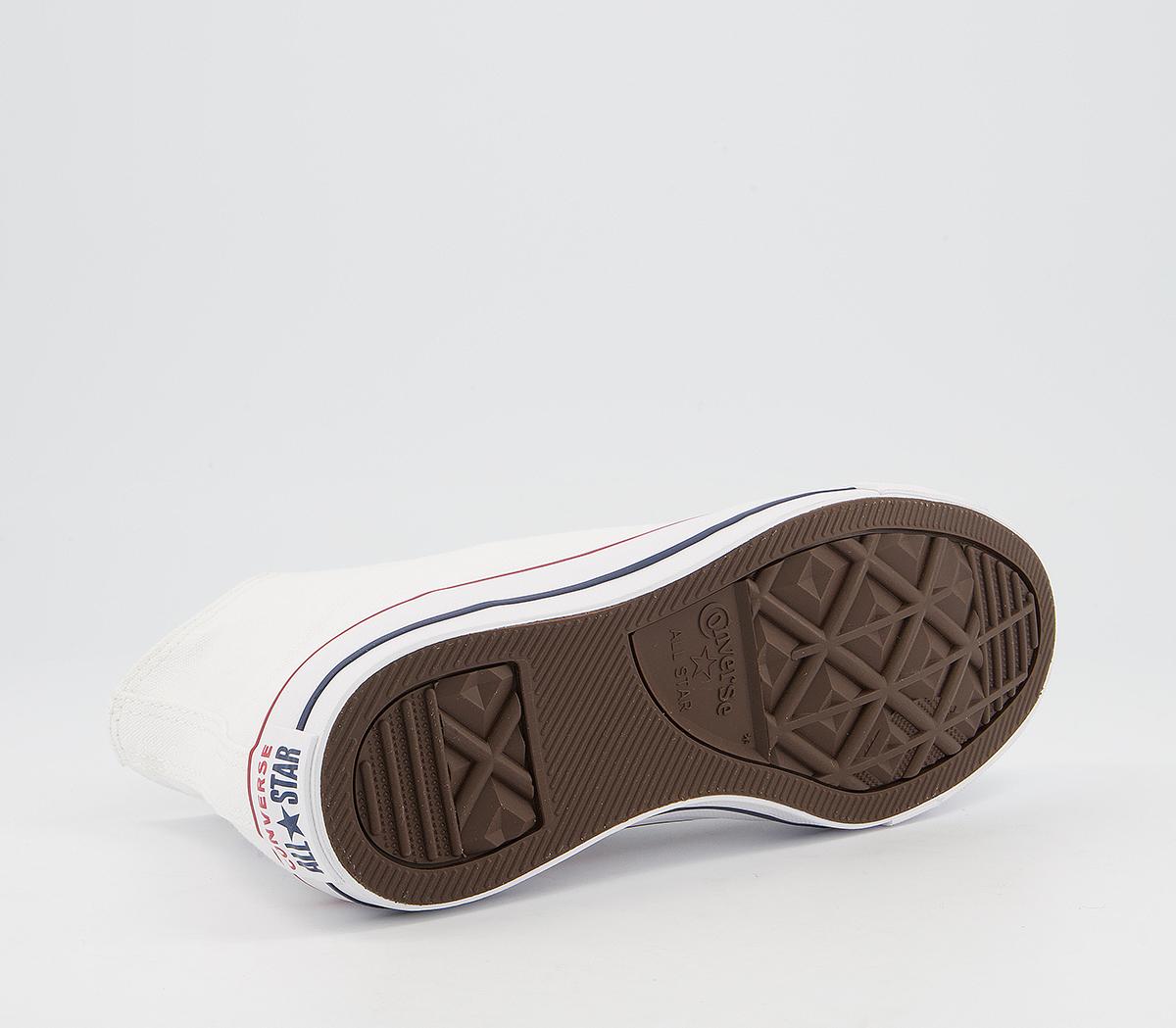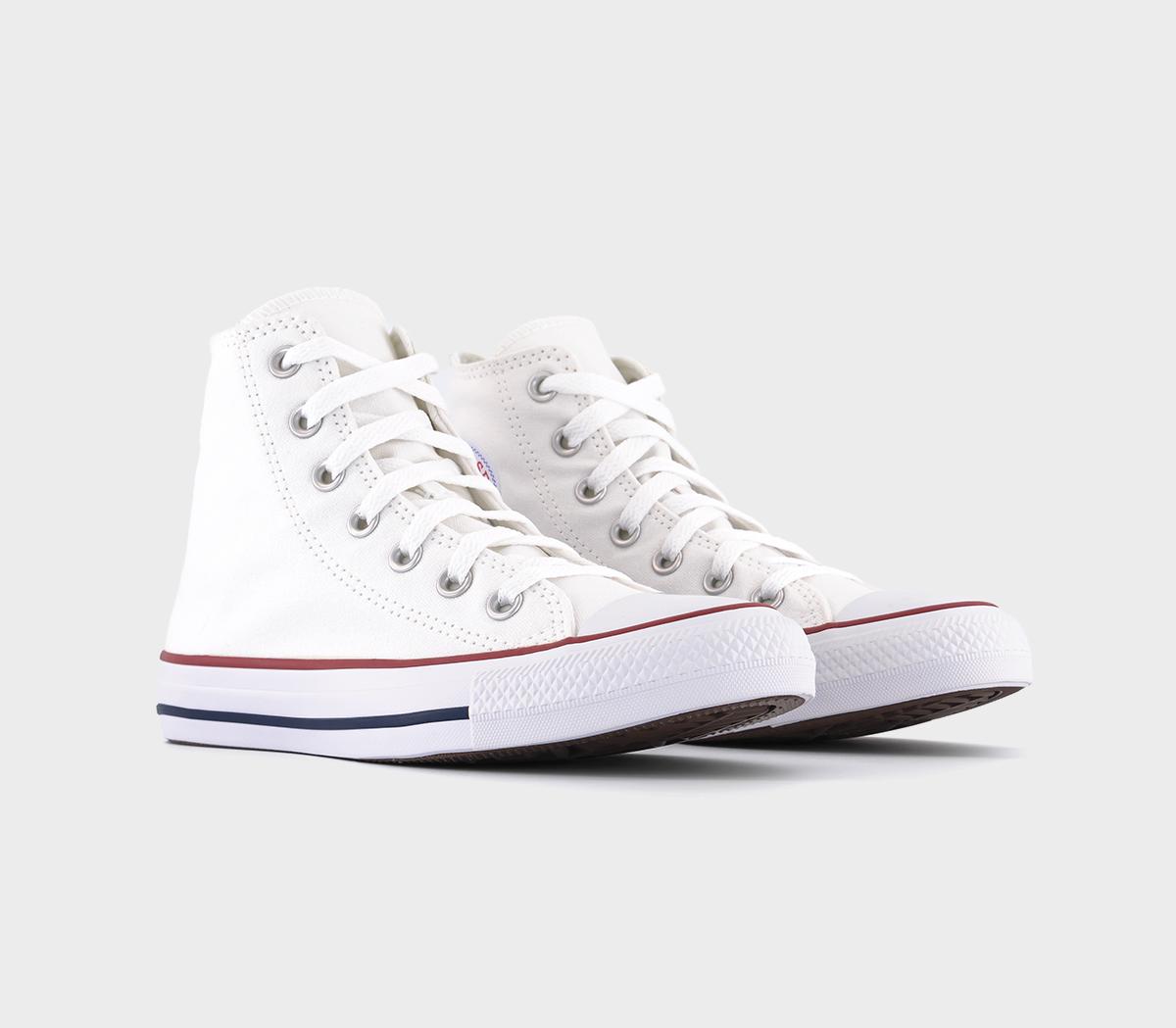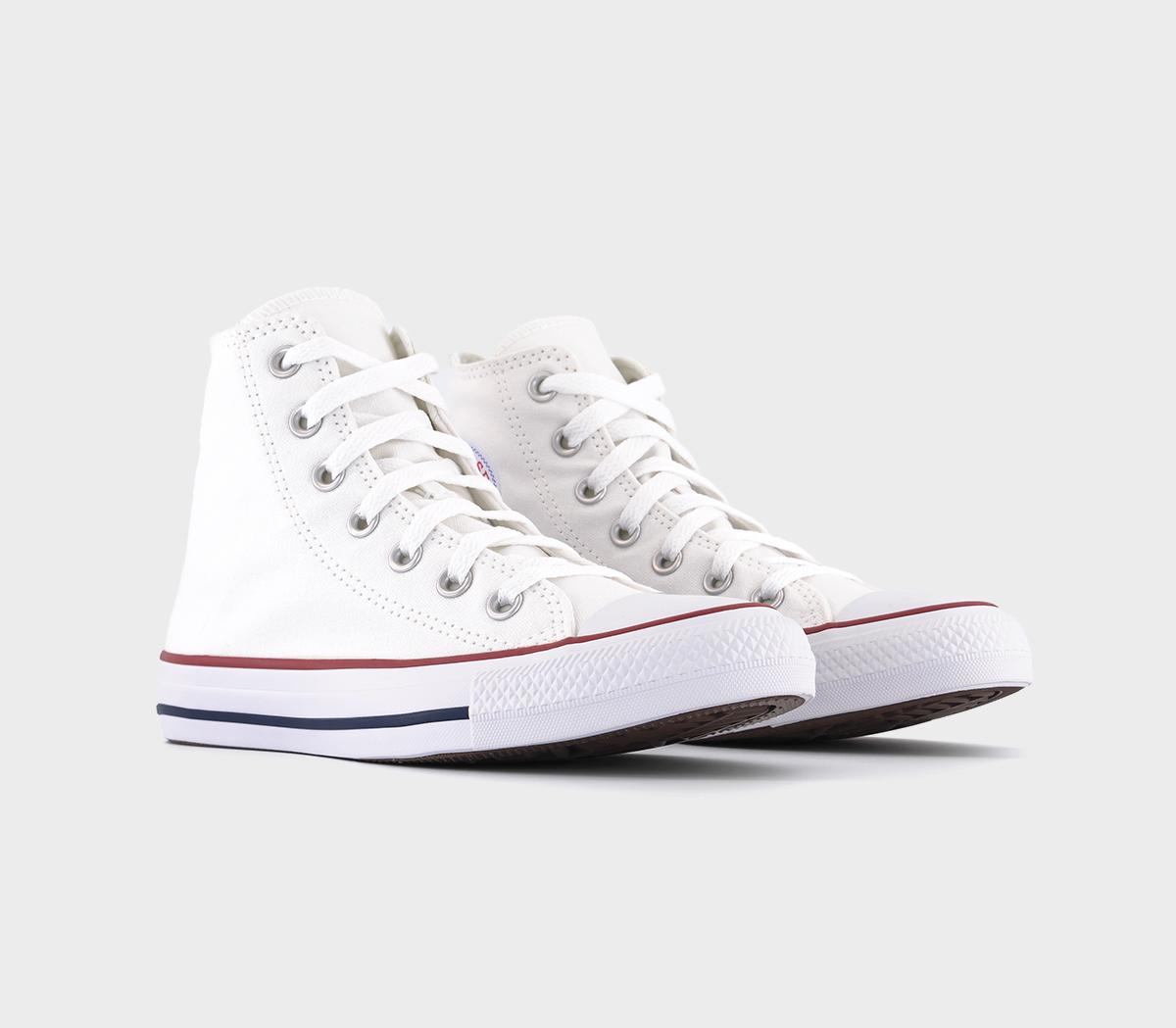 All Star Hi Trainers
Optical White
Product information
Hi-Top Trainers By Converse
By 1970, the Chuck had evolved into one of the best basketball sneakers, ever. The Chuck 70 is built with inspiration from that original design, but updated for a new generation with a canvas upper. Premium canvas, archival rubber taping, and extra cushioning. That's the Chuck 70. It's not a shoe. It's the shoe.
- Optical white canvas upper
- Vintage style
- Classic rubber toe cap and outsole
- All Star branding on midsole and side
- Lace up fastening
- Half sizes available in this style
About Converse
Converse, renowned for their hi-top canvas trainers have become true wardrobe staples. Transcending age, gender and time Converse continue to develop the iconic hi-top trainer with exclusive prints and designer collaborations keeping the original Converse DNA at its heart.
- Upper Material: Canvas
- Lining: Textile
- Sole: Rubber
- Range: All Star Hi
- Please Note: Item excluded from current promotion
Style number 2411010837
SIZE CHART
| | | | | | | | |
| --- | --- | --- | --- | --- | --- | --- | --- |
| UK | 3.5 | 4 | 4.5 | 5 | 5.5 | 6 | 6.5 |
| US | 5 | 5.5 | 6 | 6.5 | 7 | 7.5 | 8 |
| EU | 36 | 36.5 | 37 | 37.5 | 38 | 38.5 | 39 |
| UK | 7 | 7.5 | 8 | 8.5 | 9 | 9.5 | 10 |
| US | 8.5 | 9 | 9.5 | 10 | 10.5 | 11 | 11.5 |
| EU | 39.5 | 40 | 40.5 | 41 | 41.5 | 42 | 42.5 |
| | | | | | | | |
| --- | --- | --- | --- | --- | --- | --- | --- |
| UK | 5.5 | 6 | 6.5 | 7 | 7.5 | 8 | 8.5 |
| US | 6 | 6.5 | 7 | 7.5 | 8 | 8.5 | 9 |
| EU | 38.5 | 39 | 39.5 | 40 | 41.5 | 42 | 42.5 |
| UK | 9 | 9.5 | 10 | 10.5 | 11 | 11.5 | 12 |
| US | 10.5 | 11 | 11.5 | 12 | 12.5 | 13 | 13.5 |
| EU | 43 | 43.5 | 44 | 44.5 | 45 | 45.5 | 46 |
| | | | | | | |
| --- | --- | --- | --- | --- | --- | --- |
| UK | 1 | 2 | 3 | 4 | 2 | 3 |
| EU | 16 | 16.5 | 17 | 17.5 | 18 | 19 |
| | | | | | | |
| --- | --- | --- | --- | --- | --- | --- |
| UK | 4 | 5 | 6 | 7 | 8 | 9 |
| EU | 20 | 21 | 22 | 23 | 24 | 25 |
| | | | | | | |
| --- | --- | --- | --- | --- | --- | --- |
| UK | 10 | 11 | 12 | 13 | 1 | 2 |
| EU | 28 | 29 | 30 | 31 | 33 | 35 |